Tea Processing PVC Conveyor Belt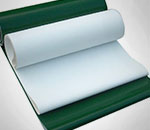 We are an Authorised Distributor of Ammeraal Beltech Food Grade PVC Conveyor Belt. Major tea producers & OEMs are using Ammeraal Beltech PVC Conveyor Belt specially made for the CTC Machine, Sorting Machine, Tea Leaves Conveying. Our hygienic Food Grade PVC Conveyor Belt is highly accepted by major group gardens & original equipment manufacturers.
Food Grade Hygienic PVC Conveyor Belt
Available width : 150mm to 3000mm
Standard thickness : 3mm
Colour : White & Green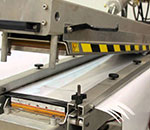 Zero tracking profile : Available
Make : Ammeraal Beltech
Vulcanising / Joining facility :
Our belts can be made endless as per customers specification with latest jointing equipments from Europe. We can offer different types of joints according to the customers requirment. Such as finger joint, step joint, angular joint.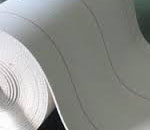 Cotton Conveyor Belt
We have different varieties in cotton conveyor belt ideal for the tea sorting process. We offer cotton conveyor belt in different thickness from 2.5mm,3.0mm & 4.5mm.it is made from 100% virgin cotton which make it naturally a hygenic food grade conveyor belt. Cotton conveyor belts are available from 6" wide to 65" with woven selvedge.